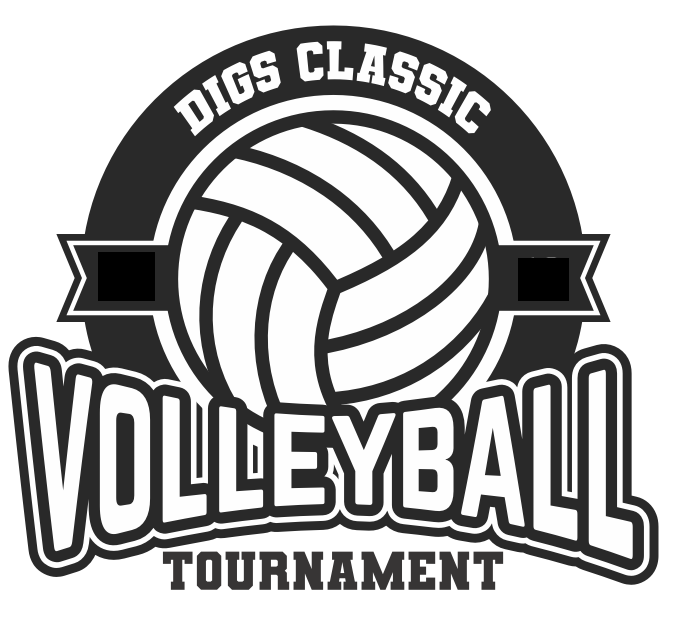 2020 Tournament Info
Date/Time: Saturday, February 15.
Doors open at 8:45 am. Coaches meet at 9 am. Tournament starts at 9:15 am (estimated end time 6:30-8:30 pm).
Fees: $5 adults entry; $3 Students age 5-18; Kids under 5 free. Cash and checks preferred.
Concessions: Food and drink available. (See details below.)
Merchandise: Custom volleyball shirts, hoodies, and novelties from $17-$40. (See details below.)
Location: Legacy Christian Academy, 3037 NW Bunker Lake Blvd Andover MN 55304
Download Detailed PDF of Tournament information here...
Tournament Apparel - Hoodies, T-Shirts, etc.
DIGS Volleyball Tournament gear is available via the Tornado Alley Sportswear Online Store. Pre order to ensure you get the size and color you want. Choose "On-site Pickup" to get at the tournament or choose shipping for $7.25 to your home AFTER the tournament.
Address apparel or web store questions to Martin at 763-951-3094
Digs Café Menu
Breakfast 
Large Muffin $2.00
Yogurt/Fruit Parfait $2.00
Coffee w/Creamer (1 Refill) $2.00
Lunch
*Pulled Turkey Sandwich $4.00
Walking Taco $3.00
*Hot Dog $2.00
*Hot Dog with Chili/Cheese $3.00
*Ham and Cheese Croissant $4.00
Lg Baked Potato $2.00
*Meal Deal - Sandwich, Chips, Drink - .50 Off
Snacks
Veggie Cup w/Ranch $2.00
Nachos & Cheese $2.00
Pretzel (+.50 Cheese) $2.00
Popcorn $1.00
Chips $0.50
Small Snacks
Twizzler $0.15
Granola Bar $0.50
Fruit Snack $0.50
Candy $1.00
Beverages
Water $1.00
Coffee w/Creamer (1 Refill) $2.00
Hot Chocolate $1.00
Gatorade $2.00
Soda $2.00
Arnie Palmer Tea $2.00
Sunny D $1.00